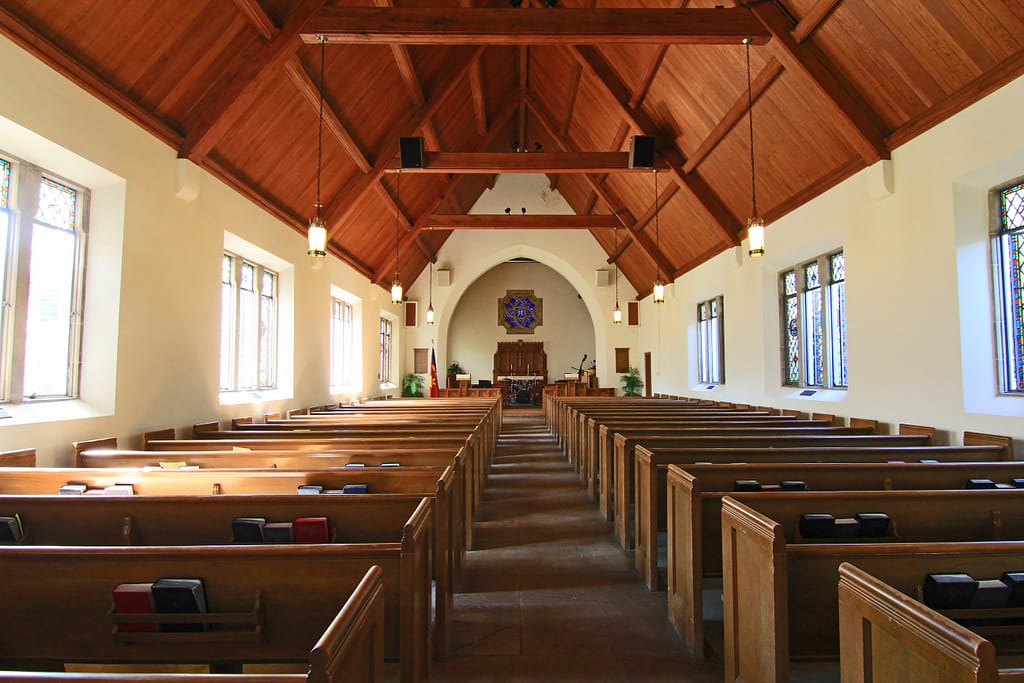 We are living in what has been called "postmodern" times. Our culture elevates emotion and celebrates imagination. Reason, however, has not totally lost its influence. It still has significant "sway over the centers of knowledge and power in society."1 We see this in the advocates of theological liberalism.
The Supremacy of Human Reason in Liberalism
Contemporary liberals in theology, like their predecessors of the early twentieth century, maintain that human reason has a central role to play in theology as the criterion of a sound theology. An example of this is reflected in the work of David Tracy, Emeri- tus Professor of Theology at the University of Chicago Divinity School. Tracy speaks about "the importance . . . of reason and its critical, self-correcting function for all theology."2 Because he gives reason such a paramount place, he takes the position that "much of the traditional Christian manner of understanding … should be rejected."3
Tracy reminds us that we live at a time when much of con- temporary theology is intent on attacking the faith once for all delivered to the saints ( Jude 3). Tracy, likewise, illustrates a commitment to the view that human reason has a corrective function with respect to the Bible."Corrective reason" is"directed upon the revelation . . . questioning its credentials, submitting it to scrutiny and criticism, removing from its content whatever may be involved in irreconcilable conflict with other well-founded convictions that may be held."4 Sad to say, this is the message that Tracy conveyed to a generation of divinity students who sat in his classroom.
Although Tracy and other liberals believe that this corrective function of critical reason is quite legitimate when it operates with reference to Scripture, we should remember that the biblical position is much different. It is not our place to correct Scripture. It is the place of God-breathed Scripture to correct us: "All Scripture is given by inspiration of God and is profitable . . . for correction" (2 Tim. 3:16). It is our thinking that ever stands in need of improvement so that we "may be complete, thoroughly equipped for every good work" (2 Tim. 3:17).
The Enlightenment Tradition on Reason
Contemporary liberals, in fact, are full-blooded sons of the Enlightenment."Reason" was"the highest Virtue" for Enlightenment thinkers. They often underscored their position by capitalizing both words—reason was referred to as Reason, and virtue was called Virtue.5 The contemporary liberal theological establishment stands in the tradition of Immanuel Kant (1724–1804) on this point. Kant's Enlightenment motto is well remembered: "Have courage to use your own reason!"6 Tracy, no doubt, would agree heartily with the Kantian exhortation.7
We may better understand the place that liberals give to reason if we remember that the issue is between "reason as reason and reason as God."8 Biblical Christianity affirms that the proper use of human reason is to think God's thoughts after him. The believer echoes the prayer of the Psalmist: "Blessed are you, O LORD! Teach me your statutes." "I will delight myself in your statutes; I will not forget your word" (Ps. 119:12, 14). Theological liberalism, conversely, operates on the assumption that reason
is God.
Reason Is to Be Corrected by Scripture
Liberalism gives to reason a finality and authority that it does not possess. The first sin included a commitment to the supremacy of the human intellect. The position of God was clear. Eating of the Tree of the Knowledge of Good and Evil would bring death (Gen. 2:17). There ought to have been a proper use of human reason at this point. Adam and Eve were called upon to think God's thoughts after him. Man, however, fell when he no longer regarded his own reason as nothing more than reason. Reason in the fall became God. The human intellect was elevated, and the divine perspective was repudiated. The Tree of Knowledge should have been an object of fear, something to stay away from lest it bring death. Reason, though, determined that the forbidden fruit was "good for food . . . pleasant to the eyes," and"desirable to make one wise" (Gen. 3:6).
What does Genesis teach? It lays out an important lesson. Giving to reason such a decisive authority is sin by the very nature of the case. How much more inappropriate it is to give reason a corrective function with reference to Scripture after the fall in the Garden of Eden! It is no exaggeration to say that "reason since the fall has been blind, proud, vain, wrapped in error and self-deceit."9 Paul makes a fundamental statement regarding the pagan mind,"The Gentiles walk in the futility of their mind, having their understanding darkened" (Eph. 4:17–18). The fact of a darkened understanding in the mind of the unregenerate means that reason must not have a magisterial function in theology, standard of what theology ought to be.
A Better Way Forward
What exactly is the proper use of reason in theology? There can be no doubt that God invites us to use our reason in reflect- ing upon God and salvation. The ancient invitation still stands: "Come now, and let us reason together . . . though your sins are like scarlet, they shall be as white as snow" (Isaiah 1:18). This indeed is sweet consolation to us as we contemplate our fallen condition and the sins that pollute our lives. If we will turn from the evil of our ways, the Lord promises to wash and cleanse us within. David shows us the way in his cry for mercy: "Blot out my transgressions. Wash me thoroughly from my iniquity, and cleanse me from my sin" (Ps. 51:1–2). He testifies of his experience: "I acknowledged my sin to you, and my iniquity I have not hidden. I said, 'I will confess my transgressions to the LORD.' And you forgave the iniquity of my sin" (Ps. 32:5).
There likewise can be no dispute that the apostolic ministry entailed the use of reason. Luke summarizes the ministry of Paul in the synagogue in Thessalonica in these words: "Then Paul, as his custom was, went in to them, and for three Sabbaths reasoned with them from the Scriptures, explaining and demonstrating that the Christ had to suffer and rise again from the dead, and saying, 'This Jesus whom I preach to you is the Christ'" (Acts 17:2–3). This is a significant text because it demonstrates the elucidatory exercise of human reason."In its elucidatory function, reason sifts, analyzes, expounds and, generally speaking, brings into light the content of revelation."10 This is precisely what Paul was doing with respect to the Old Testament. He was expounding its contents and showing how it found fulfillment in Jesus of Nazareth. More than that, he was endeavoring to win souls for Christ (1 Cor. 9:19–22). He later rejoiced that the Thessalonians had "turned to God from idols to serve the living and true God, and to wait for his Son from heaven, whom he raised from the dead, even Jesus who delivers us from the wrath to come" (1 Thess. 1:9–10).
Why do we give ourselves to the labor of using reason in the service of biblical exposition? It has been well said that the end of theology is always for"the clear and graceful proclamation of the gospel."11 May we find encouragement in the declaration of Paul:"I am not ashamed of the gospel of Christ, for it is the power
of God to salvation for everyone who believes" (Rom. 1:16).
Mark J. Larson
Pastor Emeritus
Warrenville, South Carolina
Read more of The Reformed Herald here.
"1 Donald G. Bloesch, A Theology of Word and Spirit: Authority and Method in Theology, vol. 1 of Christian Foundations (Downers Grove, Ill: Intervarsity Press, 1992), 25–26.
2 David Tracy, Blessed Rage for Order: The New Pluralism in Theology (Chicago and London: The University of Chicago Press, 1996), xiii.
3 Ibid., 5.
4 John Macquarrie, Principles of Christian Theology, 2d ed. (New York: Charles Scribner's Sons, 1977), 17
5 George Brown Tindall, America: A Narrative History, vol. 1 (New York and London: W. W. Norton and Company, 1984), 120.
6 Quoted in Colin Brown, Christianity and Western Thought: A History of Philosophers, Ideas and Movements (Downers Grove, Ill: Intervarsity Press, 1990), 285–86.
7 Kant's perspective on reason and theology is seen in his book Religion within the Limits of Reason Alone.
8 Rousas J. Rushdoony, By What Standard? An Analysis of the Philosophy of Cornelius Van Til (Fairfax, VA: Thoburn Press, 1974), 17.
9Thomas C. Oden, The Living God, vol. 1 of Systematic Theology (San Francisco: Harper and Row, 1987), 395.
10Macquarrie, Principles of Christian Theology, 17.
11Duane H. Larson, "A Current Agenda for Systematic Theology," Lutheran Theological Seminary Bulletin 74 (Winter 1994): 23.