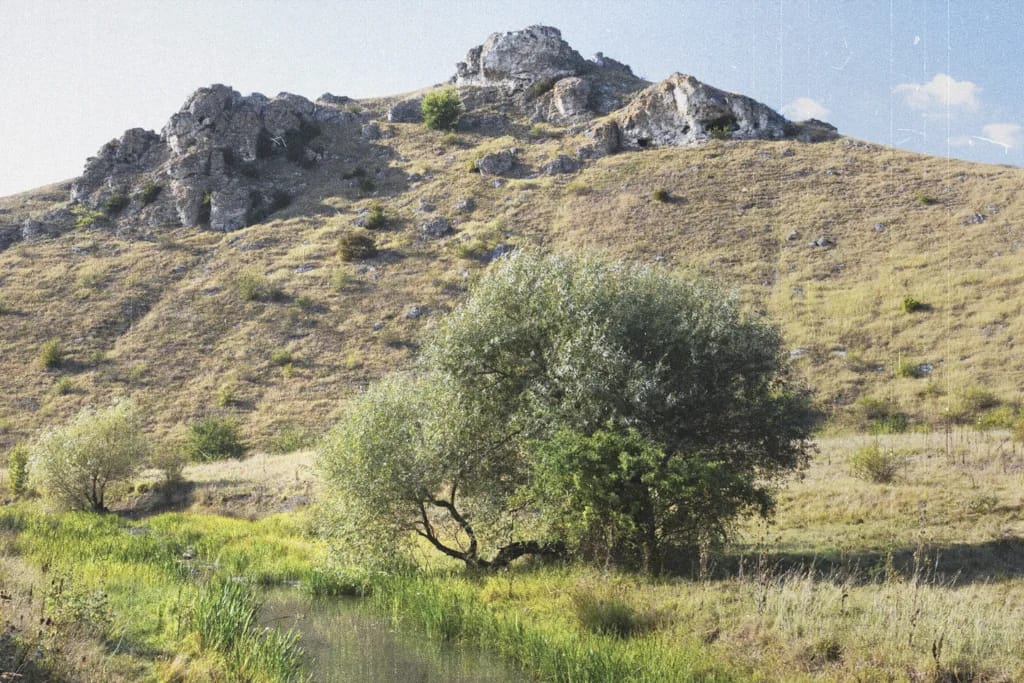 Paul greets the Ephesians with a benediction of grace and peace: "Paul, an apostle of Jesus Christ by the will of God, to the saints who are in Ephesus, and faithful in Christ Jesus: Grace to you and peace from God our Father and the Lord Jesus Christ" (Eph. 1:1–2).
The apostle tells us that we need to know, as believers in Christ, that we have been "seated in the heavenly places" (Eph. 2:6). We are thereby endowed with "every spiritual blessing" (Eph. 1:3). This bold declaration immediately unfolds into one long sentence in the original Greek text. Paul stacks up one benefit upon another. We are truly rich when it comes to what really matters (Eph. 1:3–14). God pours his benefits into our lives.
The apostle specifically wants us to know that God has blessed us with Trinitarian grace!
The heart of Paul runs out to God with praise and thanksgiving as he meditates upon the work of the Father, the Son, and the Holy Spirit in our salvation. May we do the same thing as we contemplate divine election, redemption, and indwelling as the apostle sets forth these blessings in Ephesians 1.

We Have Been Chosen by God the Father
Our salvation, Paul insists, is rooted in eternity. Even before the creation of the cosmos, the Father chose a people unto holiness. He predestined them to become his sons by adoption.
"He chose us in him before the foundation of the world, that we should be holy and without blame before him. In love having predestined us to adoption as sons by Jesus Christ to himself, according to the good pleasure of his will" (Eph. 1:3–5).
All of us by nature were rebels against God. We refused to yield our lives to him. We "walked according to the course of this world, according to the prince of the power of the air, the spirit who now works in the sons of disobedience" (Eph. 2:2). Although we "knew God," we "did not glorify him as God, nor were thankful" (Rom. 1:21). We "worshiped and served the creature rather than the Creator, who is blessed forever" (Rom. 1:25).
God determined that there would be justice for all who dishonor the Most High. Evil would most certainly be punished. Hatred and dishonor would be addressed. He has fixed a time for retribution. It is "the day of wrath and revelation of the righteous judgment of God, who will render to each one according to his deeds." There will be "tribulation and anguish, on every soul of man who does evil" (Rom. 2:5, 9).
The astounding thing for hateful rebels is divine mercy and grace. It is true that many were passed by. Justice would be served. The wonder of it all is that many were chosen. They would be spared the judicial sentence due to them. Christ would intervene and receive the punishment that was due. "The LORD has laid on him the iniquity of us all." Thus, he was "stricken, smitten by God and afflicted." "He was wounded for our transgressions" (Isa. 53:4–6).
Who can fully grasp this? Who can explain such mysteries? Every believer asks, "Why has salvation come to me?" The answer of Scripture is simply this: It is "according to the kind intention of his will" (Eph. 1:5). It is because of "his great love with which he loved us" (Eph. 2:4). "He has mercy on whom he desires, and he hardens whom he desires" (Rom. 9:18).
Sad to say, there are men and women who object to this teaching. Paul had little patience with people who contend with God over his ways in saving grace. Many are puffed up—defending fair play, as they see it. They protest against saving grace sovereignly bestowed. They object to the way that God conducts himself in mercy and in justice. Paul puts the arrogant in their place. He brings to bear this question: "Who are you, O man, who answers back to God?" (Rom. 9:20).
We dare not fight with God. We must bow in reverence, love, and thanksgiving. We must with Paul feel the force of what the LORD declares concerning himself: "'My thoughts are not your thoughts, nor are your ways my ways,' says the LORD. 'For as the heavens are higher than the earth, so are my ways higher than your ways, and my thoughts than your thoughts'" (Isa. 55:8–9). "Shall not the judge of all the earth do right?" (Gen. 18:25).

We Have Been Redeemed by God the Son
God sent an angel to Joseph with a message of hope for a world lost in sin. Mary, his betrothed, would soon give birth: "She will bring forth a Son, and you shall call his name Jesus, for he will save his people from their sins" (Matt. 1:21). Our greatest problem is our sin, but Jesus would bring deliverance for his people.
Ultimate blessing comes to us from Christ, but it comes at such a great cost! "In him we have redemption through his blood, the forgiveness of our trespasses" (Eph. 1:7).
What startles our hearts in the apostolic declaration? It is the word blood. The word sobers our minds. It grips our attention. There has been a violent death. The only man who never sinned was murdered by the hands of godless men. Peter indicted the men of Israel stressing the magnitude of their heinous crime: "You denied the Holy One and the Just, and asked for a murderer to be granted to you, and killed the Prince of life whom God raised from the dead" (Acts 3:14–15).
Jesus became an "offering and a sacrifice to God" (Eph. 5:2). Our sin was put away (Heb. 9:26). Divine justice was satisfied. The wrath of a holy God was appeased (1 John 2:2). Forgiveness may now be granted to every person who believes. The divine promise is stated by the prophet: "You will cast all our sins into the depths of the sea" (Micah 7:19). David assures all believers: "As far as the east is from the west, so far has he removed our transgressions from us" (Ps. 103:12).
God does what we cannot do. The Lamb of God was the only one who could take away all our sin (John 1:29). We humbly accept his gift of pardon with a heart of faith and repentance.
We must remember that the blood of Christ was a ransom payment. Our redemption has been purchased with blood. We now possess a complete and definitive release from the clutches of Satan. We are set free from "the domain of darkness." Our chains have been broken. Freedom is our permanent possession (Col. 1:13–14).
The blood of the Son of God is precious indeed. We were redeemed, says Peter, "with the precious blood of Christ, as of a lamb without blemish and without spot" (1 Pet. 1:19). The seventeenth-century English Reformed theologian William Ames commented, "The price wherewith we are redeemed . . . is of so great worth, that it doth far surpass all the most precious things of this world."
Adolphe Monod, the renowned nineteenth-century French Reformed pastor and theologian, had one week to live when he said, "I have a Savior! He has freely saved me through his shed blood, and I want it to be known that I lean uniquely on that poured out blood. All my righteous acts, all my works which have been praised, all my preaching that has been appreciated and sought after—all that is in my eyes only filthy rags."
We express the same perspective with Monod when we
sing "Jesus, thy blood and righteousness, My beauty are, my glorious dress."
We Are Indwelt by the Holy Spirit
Our blessings cluster around the Father and the Son, but there is even more to our salvation than that! Paul asks this question of believers: "Do you not know that your body is the temple of the Holy Spirit who is in you, whom you have from God, and you are not your own?" (1 Cor. 6:19). This is precisely what Jesus had promised in the Upper Room Discourse. The Father would give "another Helper," "the Spirit of truth." "He dwells with you," Jesus said, "and will be in you" (John 14:16–17).
How does this come about? There is the linkage of hearing, believing, and sealing. Paul reminds the Ephesians of their spiritual experience: "After listening to the message of truth, the gospel of your salvation—having also believed in him, you were sealed with the Holy Spirit of promise, who is the down payment of our inheritance until the redemption of the purchased possession, to the praise of his glory" (Eph. 1:13–14).
This is an incredible blessing! "The sealing with the Holy Spirit is that which follows upon the hearing of the word of truth and believing." The Spirit dwells within every believer as the seal that marks us out as belonging to God. He abides within us to enable, to strengthen, and to sanctify. He is "a constant resource in the daily battles for holiness." "The Spirit helps in our weaknesses." "The Spirit himself makes intercession for us with groanings which cannot be uttered." "By the Spirit" we "put to death the deeds of the body." The "sons of God" are "led by the Spirit of God." We have "received the Spirit of adoption by whom we cry out, 'Abba, Father'" (Rom. 8:13–15, 26). Paul was thankful for the Thessalonians "because God from the beginning chose" them "for salvation through sanctification of the Spirit" (2 Thess. 2:13).
The Holy Spirit is also the "pledge of our inheritance," a down payment from the hand of God—the assurance that the rest of our salvation is certainly going to come. Christ will most certainly come again. Then there will be the "redemption of God's own possession," a complete release from the effects of sin (Eph. 1:14). Our bodies will be set free. Our infirmities, weaknesses, and even death itself will pass away. "The day will come when the lame shall walk, the blind see, the deaf hear and the dead will rise." How we long for that day "when Christ, who is our life, appears." "Then" we "also will appear with him in glory" (Col. 3:4).
"We also eagerly wait for the Savior, the Lord Jesus Christ, who will transform our lowly body that it may be conformed to his glorious body, according to the working by which he is able even to subdue all things to himself" (Phil. 3:20–21).

Richly Lavished Grace
Paul was impressed with grace. Everything that God has done redounds "to the praise of the glory of his grace" (Eph. 1:6). God is not sparing. He is not stingy. Grace is "freely bestowed," even "lavished on us" (Eph. 1:6, 8).
What can we say about grace? Let us remember two things.We do not deserve grace. Paul reminds us of what we were: "You were dead in your trespasses and sins" (Eph. 2:1). We were "by nature children of wrath, even as the rest" (Eph. 2:3). John Calvin faithfully expounded the biblical doctrine of man and sin in the first edition of the Institutes of the Christian Religion: "All of us born of Adam are ignorant and bereft God, perverse, corrupt, and lacking every good." "If we outwardly display anything good, still the mind stays in its inner state of filth and crooked perversity." "However much of a dazzling appearance of holiness man may have on his own, it is nothing but hypocrisy and even an abomination in God's sight, since the thoughts of the mind, ever depraved and corrupted, lurk beneath."
Grace rules out works when it comes to the way we are saved. "By grace you have been saved" (Eph. 2:8). This is a significant declaration, but there is more. Paul adds a qualification. Salvation by grace means that it is "not as a result of works" (Eph. 2:9). We must never forget this fundamental truth of Romans 3:28: "We conclude that a man is justified by faith apart from the deeds of the law." Good works do not bring salvation; salvation brings good works.
Scripture insists that we be clear in our thinking about the proper relationship between grace and works. On the one hand, Paul can say "Not by works of righteousness which we have done, but according to his mercy he saved us." We have "been justified by his grace" (Titus 3:5, 7). On the other hand, the same apostle states, "Those who have believed in God should be careful to maintain good works. These things are good and profitable to men" (Tit. 3:8). Good works are the fruit of our salvation: "And let our people also learn to maintain good works, to meet urgent needs, that they may not be unfruitful" (Titus 3:14).
As we meditate upon Trinitarian grace, may our hearts join together with John Newton in love and praise to God: "Amazing grace—how sweet the sound—That saved a wretch like me! I once was lost, but now am found—Was blind, but now I see.
Mark J. Larson
Pastor Emeritus
Warrenville, South Carolina
1 William Ames, An Analytical Exposition of Both Epistles of the Apostle Peter (London: E. G., 1641), 26.
2 Constance K. Walker, Adolphe Monod (Faverdale North: EP Books, 2013), 170.
3 Robert Letham, Union with Christ: In Scripture, History, and Theology (Phillipsburg, NJ: P & R Publishing, 2011), 136.
4 Louis Berkhof, Systematic Theology (Grand Rapids: Eerdmans, 1941), 417; James I. Packer, Keep in Step with the Spirit (Old Tappan, NJ: Fleming H. Revell, 1984), 71.
5 John Murray, Redemption Accomplished and Applied (Grand Rapids: William
B. Eerdmans, 1955), 81–82.
6 John Calvin, Sermons on the Epistle to the Ephesians (Edinburgh: Banner of Truth, 1973), 74; Herman Bavinck, Reformed Dogmatics: Holy Spirit, Church, and New Creation (Grand Rapids: Baker Academic, 2008), 50.
7 Michael P.V. Barrett, Complete in Him: A Guide to Understanding the Gospel (Grand Rapids: Reformation Heritage Books, 2017), 214.
8 Sinclair B. Ferguson, Know Your Christian Life: A Theological Introduction (Downers Grove, IL: InterVarsity Press, 1981), 174.
9 John Calvin, Institutes of the Christian Religion, 1536 edition, trans. Ford Lewis Battles (Grand Rapids: William B. Eerdmans, 1975), 16.
Confessions | Worship: the Ministry of the Holy Spirit | If God is Sovereign, Why Pray? | Worship