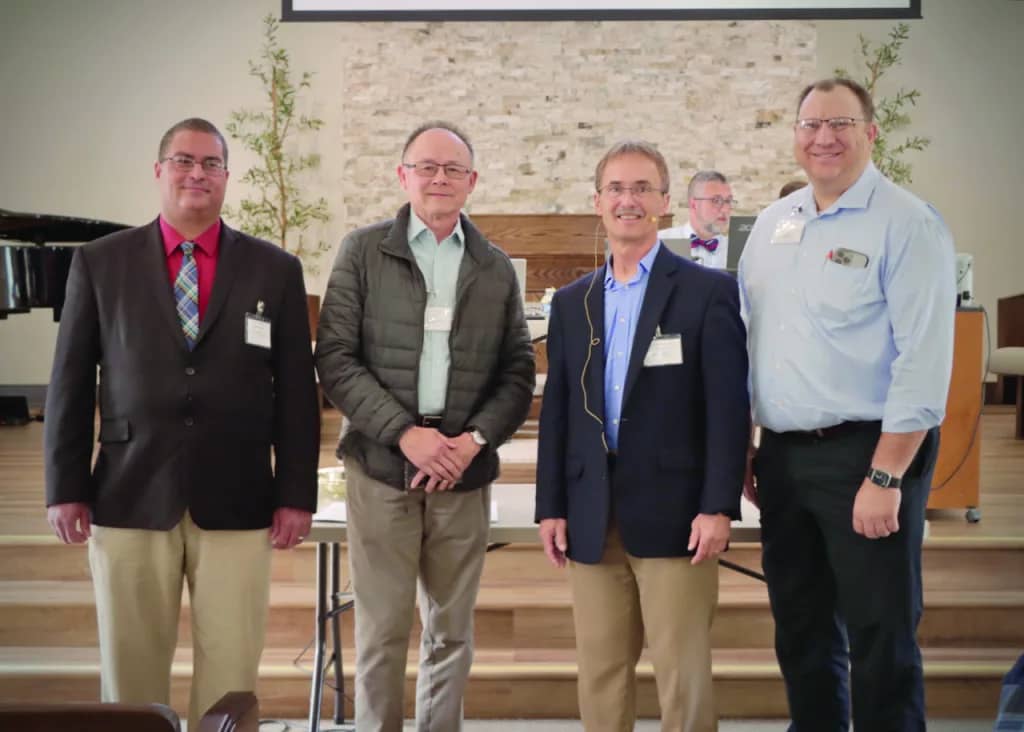 What a rich privilege it is for each of us to be appointed in the service of our Lord Jesus Christ through the church as pastors and elders. I marvel that God has taken us as ordinary men from out of our sins and miseries, redeemed us through Jesus Christ our Savior and not only set us on a path of thankful living for such redemption, but also placed us as shepherds and stewards of His church.
You can imagine, then, the state of my marveling a year ago when I was appointed to serve our Lord Jesus Christ and this highly esteemed body of the church as president. I cannot adequately describe the immense honor of such an appointment. This has truly been a humbling experience. Thank you for your prayers, for your grace and for your counsel. I also want to give thanks for the Executive Committee's iron sharpening iron. I hold each member in the highest esteem. Finally, I thank my Savior and King, Jesus Christ, for His everlasting love and grace.
Now for the state of the church. While weaving Classes reports, visits with Classis Presidents and permanent committees' activity throughout the report, here is what I believe to be the state of the church in terms of what is good, what are those opportunities for growth and a proposed vision for next year in reliance on the grace of God. But first, let me preface the report with the reminder of what the church is called to do.