Yesterday I was in San Lorenzo Michoacán Mexico. Many year's ago, around 1939, Max Lathrop a graduate of Westminster Theological Seminary was called to the mission field in Mexico to be among the indigenous people called The Purépecha. The language spoken here is Pure' and Max spent many years learning and then helping to create the written language, as it did not exist. His work along with his wife kept him here closed to the turn of the century. Their work produced converts and much growth in the Reform Faith. One of his greatest achievements was the New Testament Bible in the Purépecha Language along with other evangelical tracts. Before Tata Max (as he was affectionately called) had been called into glory he passed the work to my good friend Dr. Bill (Memo) Higgins. Bill is now on his 25th year of coming to the area here among The Purépecha to share with the people the contributions of many of the Early Reformers. There is much more I could say but I will leave that for another post.
Below, the first picture is Dr. Higgins sharing the importance of the resurrection of our Lord Jesus Christ from 1st Corinthians 15, as Dr. Higgin's Spanish is little lacking I did have the privilege of translating the message. The next is of Tata Santiago, an early convert of Max's work. The last is of many of Tata's Santiago's family including grandchildren.
Please pray for continued growth of the faith amongst the Lord's People here.
Jose Fabila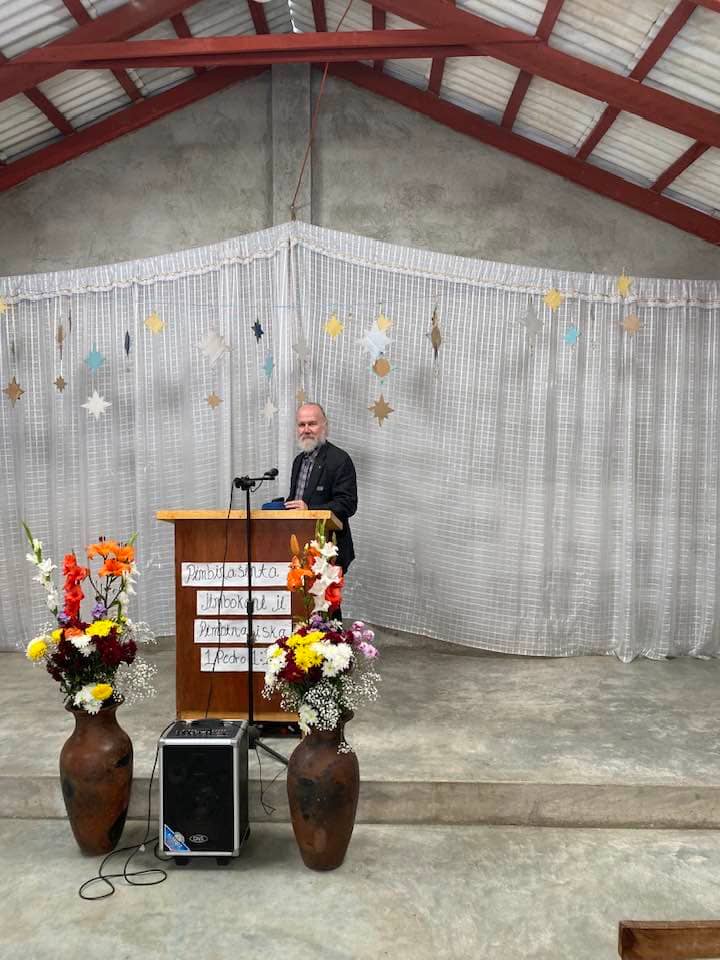 Our World Mission | News from Kenya | Seminary News