A Strategic Plan for The Reformed Church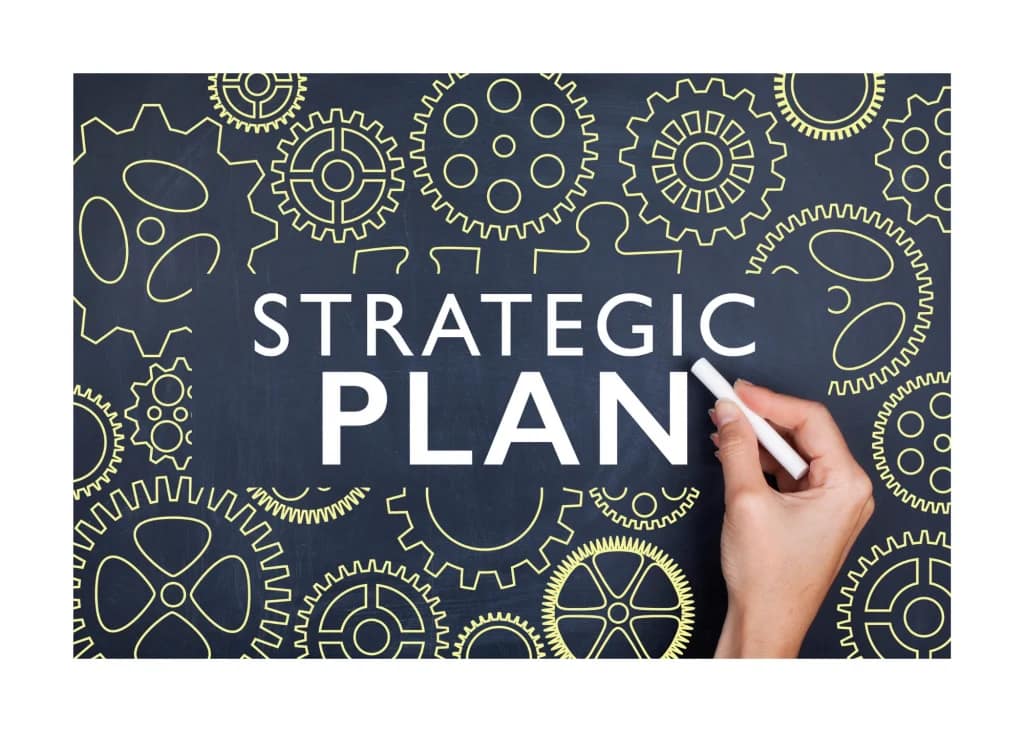 In 2019, the Synod created a Strategic Planning Special Committee to review our practices and to suggest ways in which the RCUS can use our limited resources to more faithfully advance the kingdom of God. Two years later, the committee presented its report. It said, in part;
"Instead of only relying on our own perceptions of the strengths and weaknesses of the RCUS, your committee sought counsel from ten other denominations by sending them a series of questionnaires addressing a variety of subjects.
"We asked leaders and experts in these denominations to offer "unofficial" counsel, and promised that they would not be named in our report. These leaders and experts came not only from our fraternal churches, but from the Associate Reformed Presbyterians, Presbyterian Church of America, Evangelical Presbyterians, Southern Baptists, Lutheran Church-Missouri Synod, and others….
"We divided our subject areas into Home Missions, Missionary Training, Church Planting, Foreign Missions, Technology, Communications (including social media), Pensions, and Planned Giving.
We also divided our committee into Teams: Best Practices, Missions, Technology, Communications, and Finance, to handle the work of drafting, circulating, collecting and collating our questionnaire responses."
It was a major undertaking, involving hundreds of hours of interviews over two years, and collecting thousands of pages of manuals and documents. We were humbled and gratified at the willingness of denominational leaders with whom we had little or no previous contact, to engage with us, and share their resources and experiences. The majority of the committee's recommendations were adopted, but it is one thing to adopt, and quite another to implement, particularly when it meant changing the ways to which we had become accustomed.
We learned about financing church plants from the Southern Baptists, how to structure pension plans and planned giving from the Missouri Synod Lutherans. We learned about how to be welcome new congregations from the Conference of Conservative Congregational Churches. Virtually all of these denominations offered insights into funding foreign ministries, building successful home missions, and utilizing digital communications. While some of the practices of others were "non-starters" for the RCUS, a surprising number were solid, practical, and financially responsible.
The most visible change you may have noticed is our new website, specifically designed to welcome those inquiring about joining a conservative, Reformed denomination. A new Communications Committee built a social media presence on Facebook, Instagram, and LinkedIn. We designed a new logo featuring our founding date of 1725, anticipating our 300th Anniversary in 2025. We collected emails from all church officers – not just delegates to synod – and regularly communicate broadly about the activities and ongoing needs of the church. We sought out digital experts who helped make our website a destination that now gets several times as many visits as denominations many times our size.
Synod established a Welcoming Committee to handle inquiries received from our website. Those inquiries have already resulted in the addition of a new church and ministers who found out about pulpit vacancies on our site. Committees began meeting monthly, becoming much more active.
Our Finance Committee has brought on a part-time development director to meet with those interested in planning a legacy for the ministries of the church.
To be sure, we have a long way to go. The 2022 Synod encouraged our Home Missions Committee to revisit the Special Committee Strategic Plan with a goal in view of finding ways to plant churches more effectively. The Orthodox Presbyterian Church has regional Home Missionaries who travel from home mission to home mission, proactively encouraging the congregations to give and to evangelize. The Southern Baptists require a church planter to be trained in church planting before going on the field. The Associate Reformed Presbyterians look for locations where a church can reasonably foresee growing to 300-500 members, and to insist that these new churches then engage in church-planting themselves.
If a home mission does not grow annually in numbers or giving, the Presbyterian Church in America pulls funding and invests their resources elsewhere. The Southern Baptists are, surprisingly, even more strict. The church planter, after being trained, must find a church to "sponsor" him, paying his salary. He must then find people to fill four key roles before the work can be designated as a Southern Baptist church. They are: 1) a facilities person, who finds a location to meet and and secures chairs, a piano, hymn books, etc., 2) someone to run the Sunday School program, 3) someone to oversee music, from the pianist (or whatever instrument is available) to the children's choir, and 4) a finance person who opens the checking account, makes deposits and – most interestingly – sits down with the core families and the proposed budget and asks for commitments for the year.
In other words, the nation's largest Protestant denomination provides church-planter training, Sunday School materials, etc, but seldom direct funding. It works for them, but that doesn't mean it will work for us. What almost certainly would work is requiring members in the church plant to share the workload instead of leaving everything to the pastor and his wife.
What clearly does not work is investing funding in a prospective church plant whose members aren't interested in inviting people to church, sharing the work, or making a financial commitment. The Welcoming Committee reports, perhaps surprisingly to some, that most of those contacting the RCUS through the website rarely even mention funding. They are looking for a church that is faithful.
That, of course, should be encouraging to us. Our "growth problem" is not, primarily, a financial one. We simply were not reaching out and welcoming those of like faith eager to be part of a confessional, sound Reformed denomination. Thankfully, that is changing. I would encourage your prayers for those serving on the Welcoming Committee as they come alongside inquiring groups. Pray for the dedicated brothers on our Home Missions Committee as they labor to foster home mission congregations committed to building a genuinely Reformed witness in their communities.
Remember the brethren on the Finance Committee who are implementing many of these "best practices," to ensure we are careful and productive stewards of the resources God has entrusted to us. None of us want to be the steward who buried his talent.
The pandemic had as much to do with our improved use of technology as our intentional acts. We learned to livestream, we learned to communicate remotely, and we learned that these new skills can continue to be useful in spreading the gospel and growing churches. City Seminary and Heidelberg Theological Seminary, two schools closely associated with the RCUS, adopted online classes. Today, they continue offering online classes – in the Philippines and throughout Latin America. They use Zoom, Google Classroom, and WhatsApp, enabling students around the globe to train for the gospel ministry.
Online giving became the norm in many congregations, often resulting in a growth in giving. We're more informed than ever before about our mission partners like Westminster Biblical Missions, Reformed Faith and Life, etc., and diaconal works such as Hope Haven.
The world has changed remarkably in the last two years, and yet we are still the RCUS. We are, if anything, more committed to our confessions. Our pastors and elders, though wearied, have not faltered. We are acutely aware that for 297 years, our Reformed Church has persevered, though not without struggles. We stand in a long line of those who sacrificed and labored so that there would be a Reformed Church for their children and grandchildren. We feel the weight of it, but it has also strengthened our resolve. And like those who have carried the banner in generation after generation, we know that we persevere only by the grace of our Sovereign God.
To read the Strategic Plan report, visit: Strategic Plan