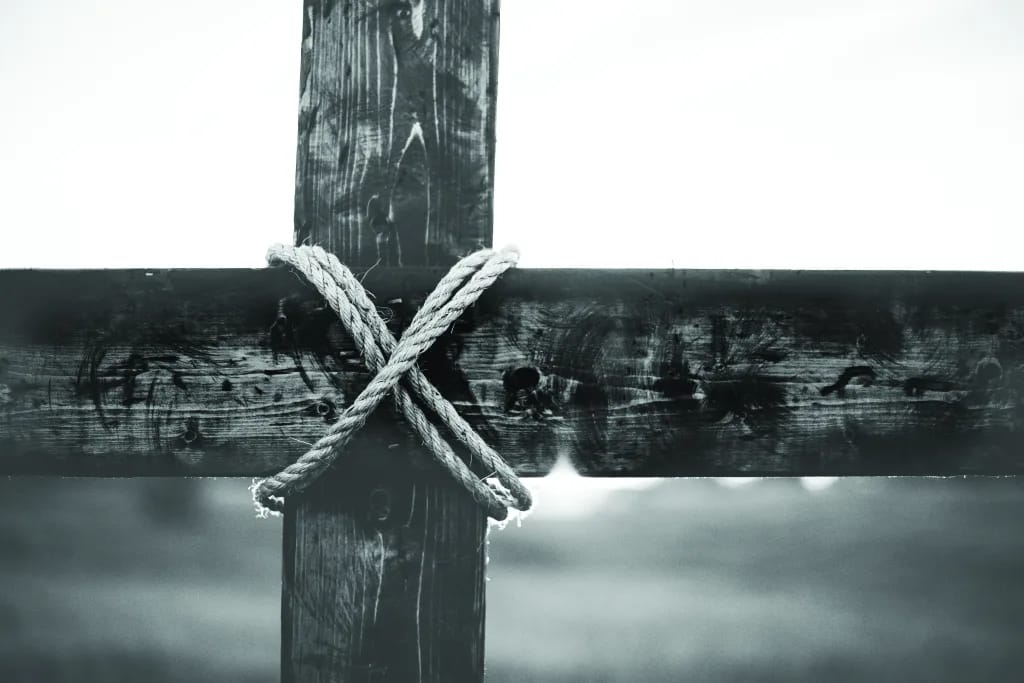 One of the most important questions anyone could ever ask is the question concerning the worship of the almighty God of Scripture. What does it mean to worship God, and how are we to worship Him are considerations of eternal importance to every man, woman, and child. That we are to worship God is a fact that is known by every person who has ever lived, or shall live, since God makes it known to all men. "For the wrath of God is revealed from heaven against all ungodliness and unrighteousness of men, who suppress the truth in unrighteousness, because what may be known of God is manifest in them, for God has shown it to them. For since the creation of the world His invisible attributes are clearly seen, being understood by the things that are made, even His eternal power and Godhead, so that they are without excuse, because, although they knew God, they did not glorify Him as God, nor were thankful, but became futile in their thoughts, and their foolish hearts were darkened" (Romans 1:18-21). According to the testimony of Scripture, all men are duty bound to bow down in humble adoration and worship their sovereign Creator. To rebel against this command, as do all those apart from faith in Jesus Christ, or to worship Him according to one's own imagination, as do many professing Christians, is done at the peril of one's own soul. God will not be worshipped in any other way but that which He has prescribed in His Word (Deut. 12:1-5). This is clearly seen in the account of Cain and Abel (Genesis 4:3-7). Other revealing Scriptures showing God's attitude towards those who approach Him wrongly in worship can be seen in the accounts of Nadab and Abihu in Leviticus 10:1-3, and that of Uzzah in 2 Samuel 6:7. Clearly these accounts show that God will be worshipped only as He has prescribed.
I. WHAT IS BIBLICAL WORSHIP?
Biblical worship can be defined as follows: "The service of praise, adoration, thanksgiving, and petition directed toward God through actions and attitudes. Christian worship is Trinitarian in form as praise offered to God through Jesus Christ by the power of the Holy Spirit" (Westminster Dictionary of Theological Terms). This is a clear definition of worship, but it fails to give the standard by which men ought to worship and serve the God of Scripture. Biblical worship is not according to man's imagination, his feelings, or even his "good" intentions, but rather, it is designed and ordained by the God of Scripture Who is worthy of our praise. He alone can communicate to man to direct him in the proper mode of worship, and He has done so through His Word, the Bible. Professor John Murray wrote the following statement concerning the worship of God: "What is acceptable? What is dictated and directed by the Holy Spirit? The question is really that of 'Spiritual worship', worship authorized by the Holy Spirit, constrained by the Holy Spirit, offered in the Holy Spirit. And so we must ask: Where does the Holy Spirit give us direction respecting that which He approves and leads us to render? The answer is: only in the Scripture as the Word which He has inspired. This simply means that for all the modes and elements of worship there must be authorization from the Word of God." (Collected Writings of John Murray, Vol. 1, pgs. 167-68)
The standard of worship is outlined in the first four of the Ten Commandments of the Law. In the first four commandments, we plainly see whom we are to worship, how we are to worship, where we are to worship, and when we are to worship. We are to worship the God who reveals Himself in Scripture through His Son Jesus Christ and by the operation of the Holy Spirit, in spirit and in truth, wherever His true church locally gathers to hear His Word faithfully preached on the Lord's Day. We gather in humble adoration to listen reverently and obediently to His Word, and to respond to that Word by singing His praises, confessing His name, offering thanksgiving and prayer, and bringing our tithes and 'freewill' offerings in honor of our sovereign God, Who called us out of our spiritual Egypt in saving our wretched souls by the glorious grace of His Son Jesus Christ. All of this leads to a heart that bows in love, honor, adoration, and service to the one true and living God of Scripture: Father, Son, and Holy Spirit. Biblical worship is bowing our heart, soul, mind, and strength to every Word that proceeds out of the mouth of our God to serve Him reverently and faithfully in every area of life. This is the worship which God Himself commands of all men everywhere (Acts 17:30). Therefore, Biblical worship must be theological as the people of God listen accurately and obediently to God's Word with all their heart, soul, mind, and strength, and it must also be doxological as they reverently and obediently respond to His Word in prayer, praise, thanksgiving, and service by "bowing their necks under the yoke of Jesus Christ" (Belgic Confession, Article 28).
II. CREATED TO WORSHIP AND SERVE THE GOD OF SCRIPTURE
As plain as the sky above is the truth that man was created by the Triune God to worship and serve Him in every area and aspect of his existence. Man was created as the image of God "in righteousness and true holiness; that he might rightly know God his Creator, heartily love Him, and live with Him in eternal blessedness, to praise and glorify Him" (Heidelberg Catechism, Q& A 6). The Scriptures reveal that man was created as a covenant creature and finds complete joy and fulfillment only in the worship and service of the sovereign God of Scripture (Genesis 2:16-17, 3:8). A covenant is a relationship established by authoritative words which is clearly seen in Genesis 2 as God establishes His covenant with Adam. Man finds no fulfillment in his life apart from the worship and service of his sovereign Lord and Creator (Heidelberg Catechism, Q&A 6).
We also find in Scripture that the Person of the Holy Spirit was instrumental in the creation of man, along with every other created thing. As it is written, "You send forth Your Spirit, they are created; And You renew the face of the earth" (Psa. 104:30). And again, "By the word of the LORD the heavens were made, and all the host of them by the breath (Spirit) of His mouth" (Psa. 33:6; cf. Job 26:13, 33:4). We also find in the beginning the Spirit of God is moving upon the face of the waters (Gen. 1:2). This undoubtedly is a reference to the creative power of the Holy Spirit as Martin Luther so observed: "The Father created through the Son, whom Moses calls the Word; and over this (creative) work brooded the Holy Spirit, just as a hen sits upon eggs, keeps them warm, and makes them alive through its warmth so that chicks are produced from them. Similarly, Scripture says, the Holy Spirit, as it were, came and sat upon the waters, so that He might enliven the things that were to be quickened and adorned, for it is the work of the Holy Ghost to make alive." (Martin Luther, Commentary on Genesis, Volume 1, (Zondervan, 1958), p.11)
It can simply be said, according to the Scriptures cited, that the Holy Spirit was the active agent in giving animation to man and every other creature in the created realm for the purpose of bringing glory, honor, and praise to the Triune God of Scripture. Therefore, man was created as the image of God to worship and serve Him in every area and aspect of his existence for the express purpose of glorifying God. This brought the highest joy and fulfillment to man until he revolted from God by the instigation of the devil and by his own free will, he forfeited these excellent gifts; and in the place thereof became involved in blindness of mind, horrible darkness, vanity, and perverseness of judgment; became wicked, rebellious, and obdurate in heart and will, and impure in his affections. (Canons of Dort, 3rd & 4th Heads of Doctrine, Article 1)
III. REGENERATED TO WORSHIP AND SERVE THE GOD OF SCRIPTURE
Since the Fall of Adam, our nature became so corrupt that all men are now conceived and born in sin and are in a wretched, miserable state (Heidelberg Catechism, Q&A 7). This sinful nature is so wholly wretched that the Heidelberg Catechism asks the following question:
"But are we so depraved that we are completely incapable of any good and prone to all evil? Yes, unless we are born again by the Spirit of God." (Heidelberg Catechism, Q&A 8)
The answer the Heidelberg Catechism gives is very pointed. We must be born again. Here we find in the catechism a direct reference to the ministry of the Holy Spirit. He is the Person of the Triune God, Who, in fact, recreates the elect people of God into the image of their Savior Jesus Christ to once again be enabled to worship and serve their Creator. Jesus said, "Most assuredly, I say to you, unless one is born of water and the Spirit, he cannot enter the kingdom of God" (John 3:5). And John the Baptizer was heard saying, "I indeed baptize you with water unto repentance, but He who is coming after me is mightier than I, whose sandals I am not worthy to carry. He will baptize you with the Holy Spirit and fire" (Matt. 3:11). According to these verses, regeneration is the ministry of Holy Spirit. It is He who translates the elect of God out of the kingdom of darkness into the kingdom of light by His sovereign power and creates faith within their heart to trust in the Savior of their soul, Jesus Christ. Let it also be stated that this activity of the Holy Spirit is performed within the person and beneath their consciousness as is taught by our Lord in the parable of the sower (Matt. 13:3-23). It will be observed that the good ground, which represents the heart of elect men, was prepared prior to the seed, which represents the Word of God, being thrown upon it. This is the absolute sovereign work of the Holy Spirit, which, in fact, is not mediated by any action of man. This is clearly taught in the Canons of Dort: "And this is that regeneration so highly extolled in Scripture, that renewal, new creation, resurrection from the dead, making alive, which God works in us without our aid. But this is in no wise effected merely by the external preaching of the gospel…" (Canons of Dort, 3rd & 4th Heads of Doctrine, Article 12)
Therefore, according to the Scriptures and the confessions of the Reformed Church, the work of regenerating the heart of the elect is clearly the ministry of the Holy Spirit, and He sovereignly does this work in man. As it is written, "But God, who is rich in mercy, because of His great love with which He loved us, even when we were dead in trespasses, made us alive together with Christ (by grace you have been saved)" (Eph. 2:4-5). He frees them from their spiritual bondage to Satan and sin (2 Tim. 2:26) to make them true worshippers of the Lord Jesus Christ, which alone is true freedom, as is clearly stated in the Heidelberg Catechism: "Since, then, we are redeemed from our misery by grace through Christ, without any merit of ours, why must we do good works? Because Christ, having redeemed us by His blood, also renews us by His Holy Spirit after His own image, that with our whole life we show ourselves thankful to God for His blessing, and that He be glorified through us; then also, that we ourselves may be assured of our faith by the fruits thereof; and by our godly walk may win others also to Christ. (Q&A 86)
IV. SANCTIFIED TO WORSHIP AND SERVE THE GOD OF SCRIPTURE
Sanctification is the glorious work of the Holy Spirit by which He continually transforms the believer into Christ's image. Sanctification can be defined as:
"God's gracious and powerful work of making sinners holy in heart and conduct through the internal ministry of the Holy Spirit, applying the death and resurrection of Christ to them, so that they increasingly die to sin and live unto righteousness in the whole man." (Dr. Greg Bahnsen, By This Standard, (ICE, 1985), p. 359)
It can rightly be said that there would be no maturity in the life of the Christian Church without this aspect of the Spirit's ministry. The work of the Holy Spirit is so extensive in this aspect of the Christian's life that only a select few areas will be mentioned here.
The Holy Spirit sanctifies the believer to bow down and worship God according to the commandments of God. He causes the believer to repent and confess (1 John 1:9) his sins before God, which in turn causes the believer to rejoice in the Lord Jesus Christ with "psalms and hymns and spiritual songs" (Eph. 5:19; Col. 3:16). The Holy Spirit helps the Christian in his prayer life, as it is written, "Likewise the Spirit also helps in our weaknesses. For we do not know what we should pray for as we ought, but the Spirit Himself makes intercession for us with groanings which cannot be uttered" (Rom. 8:26). He gives the elect ears to hear and causes them to understand the Word of God (1 Cor. 2:10-16), and causes their faith, which He created in their heart (Eph. 2:8-9; Heidelberg Catechism Q&A 21), to grow more and more (2 Thess. 1:3). Not only does He cause the believer to understand His Word, but it is also the Spirit of Christ Who proclaims His Word through the minister who faithfully preaches the Scriptures (Rom. 10:14). He sweetly and softly causes believers to give of their time, talents, and treasures to the work of Jesus Christ (1 Cor. 16:1-3), and He gives them the desire to dedicate all that they are and have unto the worship and service of the one true God of Scripture (Rom. 12:1-2; 1 Cor. 10:31). Love, joy, peace, patience, kindness, gentleness, faithfulness, and self-control are all immediate results of the internal ministry of the Holy Spirit in the life of the Christian (Gal. 5:22-23). He baptizes elect sinners into Jesus Christ (1 Cor. 12:13), adopts them as children (Rom. 8:15; Eph. 1:5), dwells within their hearts (John 14:17), and gives them a new song to sing unto the Lord (Psa. 40:3, 144:9; Rev. 5:9). He causes the believer to worship the God of Scripture in spirit and in truth (John 4:24), and sanctifies him more and more unto a life of holiness (Heb. 9:14) so that the believer cries out, "I was glad when they said to me, let us go into the house of the LORD" (Psa. 122:1). And again, "Bless the LORD, O my soul; And all that is within me, bless His holy name!" (Psa. 103:1)
Therefore, on the authority of the Word of God, it can rightly be said that every area and aspect of the corporate worship of the true church of Jesus Christ can be attributed to the glorious ministry of the Holy Spirit and is done to the glory of God. The last aspect of His ministry is clothing all those whom the Father has elected and whom the Son has redeemed in their new and glorious resurrected bodies to worship and serve in the immediate presence of the great and glorious God of Scripture (Rev. 21:22-26). "Then shall be brought to pass the saying that is written: Death is swallowed up in victory" (1 Cor. 15:54). Hence the whole of evangelical worship is called the "ministration of the Spirit," and thence said to be "glorious." (John Owen, The Works of John Owen, Vol. 4 (Banner of Truth, 1994), p. 598).
Pastor Scott Henry
Hope, Sutton, NE