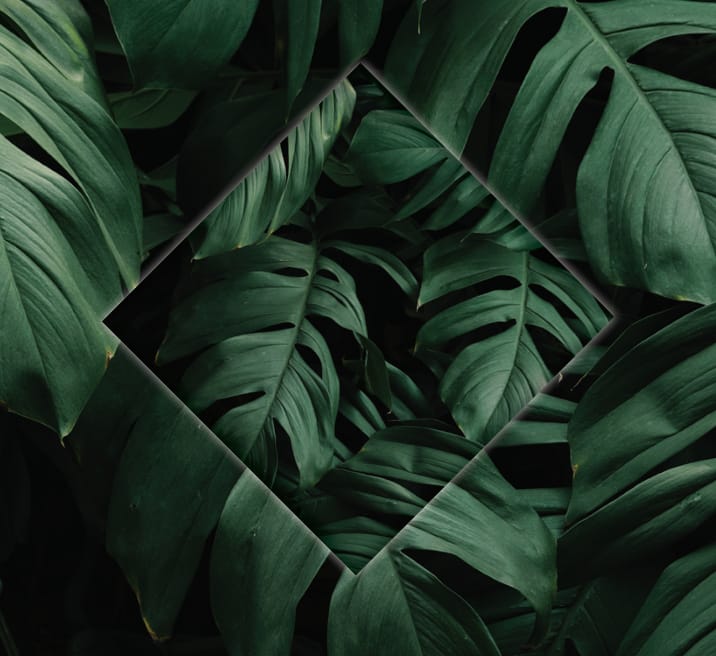 Psalm 22 Meditation 10: verses 27-28
All the Earth Worship the Lord
In a previous meditation, we noticed that David had changed his tone and direction of the Psalm from the cross of Christ to the consequences of the cross of the Christ, and this is significant. This is the same direction our understanding of the Gospel must take. We do not serve a Lord who has remained upon the cross or remained in the tomb. Rather, we serve a living God. We honor our Lord who was taken down from the cross, buried in the tomb, but who rose again on the third day. This resurrection has tremendous applications for today as we live on this side of the empty tomb and look forward to Christ coming in glory.
What David does for us in this passage is wonderful, for he takes us to the primary purpose of the creation, especially the reason we were created. He prophetically reveals to us the goal: all of creation will praise the Lord. David does this by taking us to the ends of the world in verse 27. Then, in verse 28, David proclaims the sovereignty of God.
1. Ends of the World—v. 27
What an amazing passage of Scripture for us to walk through together! In this verse, notice first the mission, which is to preach the gospel to the ends of the earth, and second, the goal that the nations would worship God.
1.1. The Mission—Preach the Gospel
27All the ends of the world
Shall remember and turn to the LORD,
David speaks of "all the ends of the world." For David, this was not as large or as global, instead it was relative to the surrounding countries. For instance, David was not aware of America. The world was much smaller for David than it is for us, and for many, it would seem that it is a small world after all. Nonetheless, we must recognize that the missional aspect of David's message is for all the ends of the world.
David does not say, "My message is just for the Israelites, God's chosen people." This message is for the entire world to hear. Psalm 22 is for everyone. The Psalm of the cross must go out, and it most certainly has. Think about the first verse of Psalm 22. These words were upon the lips of our Savior Jesus Christ while dying upon the cross. At that moment, the entire known world heard His cry. Every time this Psalm is read, it is a fulfillment of this part of verse 27, but there is more.
Notice that last small section in the second line of our passage, "Shall remember and turn to the LORD…" The first part suggests that mankind knows God, therefore, they know better than to run to sin. David's words sound similar to Paul's words in Romans 1. Mankind knows God exists and they suppress the truth in unrighteous. Yet this does not keep David from making this gospel declaration that the ends of the world will hear the gospel call. He addresses the grand mission of the gospel. David's focus is upon missions and evangelism. He shows us that the Gospel was never for just one nation or tribe or tongue, but for all peoples, everywhere.
Does this not mean everyone who hears this Psalm will remember and turn to God? No. What this passage is saying is the message will go out and many will remember and turn to the Lord. This is the nature of the gospel mission: reach lives and save people from their sins and the coming wrath of God. But there is more! The goal is for God to be glorified through our worship of Him.
1.2. The Goal—Worship God
And all the families of the nations
Shall worship before You.
Once again, David shows us a telescopic perspective as he peers down the corridor of time and sees his Son Jesus Christ upon the cross dying for our sins and accursedness. David appears to have seen just a bit further to the consequences of that death, and this is what we see here. The consequences of Christ's death upon the cross and his subsequent resurrection from the dead is our reconciliation back to the Father and thus, through the Holy Spirit, the ability to gather and worship God through spirit and truth.
Let's break this down by looking at these words in Psalm 22:27. First, David says, "all the families of the nations," which again we recognize David is prophesying about something that he would never see in his lifetime. David looks forward to every family, every clan, gathering before the Lord. And they will. All families and all nations will one day gather before the Lord of Glory.
It is the next phrase in our passage that we must unpack just a bit further. What is interesting about this part of this verse is that the NIV and NLT translate it better for us when they say, "will bow down before him." In other words, this passage is not necessarily speaking to worship, or David may not be seeing a worship service, but more of an 'End Time,' gathering of all peoples. This may be what Paul refers to when he says, " For it is written: 'As I live, says the LORD, Every knee shall bow to Me, And every tongue shall confess to God'" (Rom. 14:11 NKJ).

This comes from the prophetic words of Isaiah: "I have sworn by Myself; the word has gone out of My mouth in righteousness, and shall not return, that to Me every knee shall bow, every tongue shall take an oath." This ties back to what David is saying in previous verses concerning vows before the Lord. But there is more to what Isaiah says, which I believe becomes the meaning of this passage. Isaiah continues, " He shall say, `Surely in the LORD I have righteousness and strength. To Him men shall come, and all shall be ashamed who are incensed against Him. In the LORD all the descendants of Israel Shall be justified, and shall glory'" (Isa. 45:23-25 NKJ). As Paul points out and as Isaiah emphasizes here, there is a day coming when all mankind will stand before God, and some will bow their knees to God willingly because they are the justified of the Lord, but others will be forced to bow the knee for they are the ones who will be ashamed or be put to shame in hell.
What David is seeing here is not a universalist worship service, but the gathering of all peoples before the King of kings, Lord of lord, and Judge of judges; Jesus Christ. Some will worship willingly and others will not. It is here we can recognize our second point of this meditation: Jesus Christ, He is sovereign.
2. He is Sovereign—v. 28
It all begins to make sense, doesn't it? All kingdoms belong to the Lord.
2.1. All Kingdoms
28 For the kingdom is the LORD'S,
What we will see here is that all kingdoms past, present, and future belong to our Lord Jesus Christ. David says, for kingship, royal power, dominion is the Lord's. He is sovereign.
Consider what it means that God is sovereign. He has all political power. Nations rise and nations fall according to His will. The political leaders we have today are in place because He so willed for them to be our leaders. As one pastor put it many years ago, "God gives us the leaders we deserve." Whether that is good or bad, time will tell. Yet, we must notice God
is sovereign over the course of history and modern events.'
We also know that God is sovereign over who will be saved and placed into His heavenly kingdom. There are only two kingdoms from the perspective of the Bible; there is the Kingdom of heaven and there is the kingdom of this world. There is some overlapping with respect to these kingdoms for we find our feet in both. We live in this world; yet, as followers of Christ, we are citizens of the heavenly kingdom. God's law and sovereign rule extends over both kingdoms. For instance, the kingdom of this world is guilty of breaking every commandment in God's moral law. Paul teaches this in Romans 1. If it were true that just the second table of the law applied to the kingdom of this world, and not the first table of the law, then why would Paul find the world guilty of idolatry? That commandment is in the first table of the law. Paul understands God's reign and law covers all of mankind which is why we are guilty of sin and in need of the saving grace of Christ.
And this begins to clarify the next part of the verse, that God rules over all.
2.2. Rules over All
And He rules over the nations.
His reign extends over every nation. This is something David clearly saw, though many people question it today. Keep in mind how we started this meditation in verse 27. David is seeing the known world, the ends of the earth. We see the bigger picture, and we find the truth is still present.
For instance, I have had many young people approach me with the question of what happens to those nations or people groups that never heard the Gospel message of Christ? They wonder why are they still condemned. David poetically gets to the answer as Paul does in Romans 1. They stand condemned because by their very nature as image bearers of God they knew God existed and thus suppressed the truth in unrighteous breaking both the first table of the law with idolatry and breaking the second table of the law with homosexuality.
David says positively here the nations belong to God. Keep in mind, we like to talk about sovereign nations, which is appropriate for one reason. God gives them this authority. Their authority is delegated by God to them for a time. Remember what Jesus said to Pontius Pilate about His life, "Then Pilate said to Him, 'Are You not speaking to me? Do You not know that I have power to crucify You, and power to release You?' Jesus answered, 'You could have no power at all against Me unless it had been given you from above. Therefore, the one who delivered Me to you has the greater sin.' From then on Pilate sought to release Him…" (John 19:10-12). Recognize that even Pilate had delegated authority according to Jesus. All of this from Christ's trial and even His death was in the sovereign plan of God. God is sovereign over all.
Conclusion
First, we must gather to worship God. The first table of the law demands our worship of God. David saw us in this vision for we are a part of the nations that did not exist during his time. David saw a multitude of nations gathering before God, and we are worshiping God today proving David's words are true. We worship God today because the Spirit brought us to encounter our God for a time of worship and praise. May we continue to magnify our good God who works all things together for His good purposes in our lives.
Second, we acknowledge who the true sovereign over our lives and our nation is: Jesus Christ is Lord. Jesus is sovereign over all of life, our health, our wealth, our salvation, and sitting in political offices across this great land of ours. There is nothing that happens except by His sovereign hand.
David, Isaiah, Jesus, and Paul are all bringing us to this moment where we are able, by the Spirit of God, to bow the knee to our Sovereign Lord and surrender all to Him. He is a good God and will never harm us, nor leave us, nor forsake. He has our good in mind every day. May we never turn from Him but always seek to turn to Him.
Rev. J.P. Mosley, Jr.
Professor of Biblical Studies and Systematic Theology
Heidelberg Theological Seminary
Sioux Falls, South Dakota