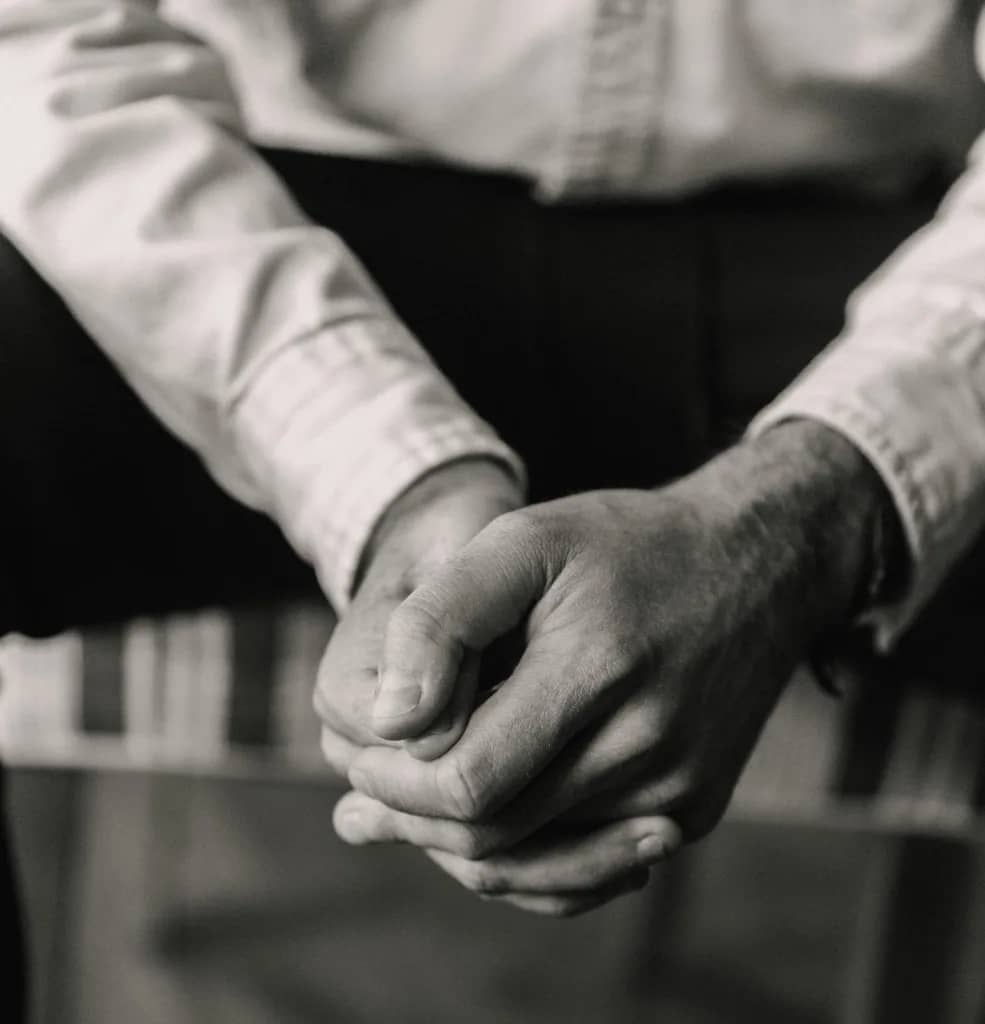 Giving thanks always for all things unto God and the Father in the name of our Lord Jesus Christ…" (Ephesians 5:20).
"Although the fig tree shall not blossom, neither shall fruit be in the vines; the labor of the olive shall fail, and the fields shall yield no meat; the flock shall be cut off from the fold, and there shall be no herd in the stalls: Yet I will rejoice in the LORD, I will joy in the God of my salvation" (Habakkuk 3:17-18).
Are you someone who always gives thanks to God regardless of your circumstances, or do you give thanks to God only when things are good, when the crops are in, the barn is full, and the cattle are fat? Are you thankful to God when things aren't so good? When the crops fail, the barn is empty, and the cattle are lean can you still fall on your knees and sincerely thank God for the little that you have as the prophet Habakkuk did? You see, to be unthankful in any situation is to sin against God because He is the One who has providentially placed us in every situation we find ourselves. Heidelberg Catechism Q&A 27, "What do you understand by the providence of God? The almighty, everywhere-present power of God, whereby, as it were by His hand, He still upholds heaven and earth with all creatures, and so governs them that herbs and grass, rain and drought, fruitful and barren years, meat and drink, health and sickness, riches and poverty, indeed, all things come not by chance, but by His fatherly hand."
Our text commands believers to give thanks always for all things to God. The Apostle Paul simply says, "…giving thanks always for all things." No exceptions, no excuses! The Apostle Paul gives a command to every believer that no matter what may happen to us in this life we must always give thanks to God for all things. Paul is saying that one of the identifying marks of a true believer is thankfulness to God, not only when things are good, but also when things are not so good. And when Paul says "…giving thanks always…" he writes in the present tense in the Greek, which means we are to continually give thanks to God. Thanksgiving is not a one-time event, but a continual, habitual practice in the life of a believer. The word "always" could also be translated "at all times." In other words, there is never a time that we should not be giving thanks to God. Colossians 3:17, "And whatever you do in word or deed, do all in the name of the Lord Jesus, giving thanks to God the Father through Him." Thankfulness is a blessed quality that should be constantly evident in the life of every believer. Therefore, "Thanksgiving" is not a certain holiday for the believer, but a way of life. The believer lives by giving thanks always unto God for all things.
The Bible gives us many reasons to be thankful to God. In the Psalms, we learn that we give thanks to the Lord, for He is good. We thank God because He is the sovereign God of heaven and earth. We give thanks to God because He is our Good Shepherd who loves and cares for His people. He watches over and protects us, and all His actions are holy, righteous, just, and good. And so, our text reads, "…giving thanks always for all things to God the Father in the name of our Lord Jesus Christ." What about you? Are you known as a person who is always giving thanks to God? If someone summarized your life would thankfulness be one of the words they used to describe you? When we always give thanks to God it means we recognize we are completely dependent upon the grace and goodness of God for everything. Our life, breath, food, health, strength, nothing is excluded. You see, it's in Him that we live and move and have our being (Acts 17:28). The writer to the Hebrews says that all things are upheld by the Word of God's power, and we read in 1 Corinthians 4:7, "What do you have that you haven't received?" On the other hand, unthankfulness is the very essence of the unbelieving heart. Romans 1:21, "Although they knew God, they glorified him not as God, neither were they thankful." The unbeliever refuses to thank God for anything. He professes that things happen in this world by luck or chance, and when things don't go his way, he becomes bitter, and life becomes very sour because he has a thankless heart. Many others think they control their own lives and have achieved their own good things in life, and so they give glory to themselves. We even live in a society where Thanksgiving Day has become known as "turkey day" and people look to all the food and festivities and forget about the God who has provided so richly for us. Have we, as believers, fallen into this sin? Have we lost focus of why we celebrate Thanksgiving Day? Do we really look to Thanksgiving Day as another opportunity to praise and worship our God or do we only look to the food, festivities, and football?
Notice the Pilgrims' thankful response at Plymouth Plantation for God's gracious provision and bountiful harvest. This is known as the first official Thanksgiving Day. On December 4, 1619, 38 English settlers arrived on the north bank of the James River about 20 miles upstream from Jamestown. The group's charter required that the day of arrival be observed yearly as a "day of thanksgiving" to God. On that first day, Captain John Woodleaf held the service of thanksgiving. What follows is a quote from the section of the charter specifying the thanksgiving service: "We ordain that the day of our ships arrival at the place assigned for plantacon in the land of Virginia shall be yearly and perpetually kept holy as a day of thanksgiving to Almighty God."
The characteristic of a believer is to thank God for all things and in everything. He has a new heart and therefore he lives by the principle of grace, and as result he becomes a thankful person. He recognizes and professes that he deserves God's wrath, but instead he has received grace and mercy from God. Giving thanks to God now becomes a pattern in his life because of God's grace. But how often do we slip back into being unthankful and act like an unbeliever when things don't go the way we want? How often do we act like the 9 lepers instead of the one who came back to give thanks to Jesus? (Luke 17) But Scripture commands the people of God to continually give thanks to God for everything. Hebrews 13:15, "Therefore by Him let us continually offer the sacrifice of praise to God, that is, the fruit of our lips, giving thanks to His name." 1 Thessalonians 5:18, "…in everything give thanks; for this is the will of God in Christ Jesus for you." Are we truly thankful to God in everything? Do we really recognize that our life, breath, children, spouse, land, job, food, water, money, health, sickness, famine, and death all come from the hand of God? Therefore, to complain is to be an unthankful person. Maybe what we need to do right now is confess to God that we haven't been thankful as we ought. Maybe we need to confess the sin of unthankfulness because we have murmured and complained against the providence of our God. I think we can all feel the weight of this conviction. Praise God our salvation rests completely on the person and work of Jesus Christ and not on our works.
But not only does the Apostle Paul tell us to give thanks to God always, he also tells us in our text that we are to be thankful to God for all things! "…giving thanks always for all things to God the Father in the name of our Lord Jesus Christ." We all can think of many favorable circumstances in which it's easy to give thanks to God: spouse, children, home, job, health, food, etc. And we can think of many other ways God has been good and gracious to us. Think about what God has done for us in Christ; How He redeemed us and washed us white as snow in the blood of Jesus Christ and has forgiven ALL our sins so that we now have peace with Almighty God. Meditate on that while you're gathered around the dinner table on Thanksgiving Day with family and friends. But maybe difficult circumstances are weighing on your heart. Our text teaches us that it's also our duty as believers to give thanks to God even while enduring the thorns, thistles, pains, and losses that God sends upon us in this troubled life. Job 1:21, "The LORD gave, and the LORD has taken away; Blessed be the name of the LORD." We may not be able to understand what God is doing in our lives or why He has done certain things, but we do know He has promised to work all things for His glory and our good (Romans 8:28). This should cause us to always be thankful in everything, even the evil that God sends upon us. Job 2:10, "Shall we indeed accept good from God and shall we not accept adversity?" As C.H. Spurgeon once wrote, "God is too good to be unkind, too wise to be mistaken; and when you cannot trace His hand, you can trust His heart." If we really believe that God is causing all things to work together for His glory and our good, then we can be thankful no matter what situation may come our way. Think of Paul and Silas in prison in Acts 16:25, "But at midnight Paul and Silas were praying and singing hymns to God." We must look to the end result of what God is doing and what He has promised, and keep our eyes fixed on Him and not our situation. This is the key to being thankful in everything. How did Job go through such suffering, trials, and tribulation and still offer thanks to God? He knew the Lord. As the Psalmist, Job tasted that the Lord is gracious, and he rested in God's grace and trusted His promises. Job 19:25-27, "For I know that my Redeemer lives and He shall stand at last on the earth; And after my skin is destroyed, this I know, that in my flesh I shall see God." Trusting in the Redeemer and looking to the promises of God enabled Job to give thanks to God even amid great suffering!
Beloved in Christ, do you want to face trials and persecution in this life with joy and thanksgiving to God? Do you desire to walk in obedience to Scripture by giving thanks always for all things to God the Father in the name of our Lord Jesus Christ? Then trust in the Lord Jesus Christ. Rest in Him. It's only through faith in Jesus Christ that we are enabled to "give thanks always for all things to God." And when you fail to be thankful as you ought, look to Jesus Christ for in Him there is no condemnation for sin (Romans 8:1). Therefore, let us "Enter into His gates with thanksgiving, and into His courts with praise. Be thankful to Him and bless His name. For the LORD is good; His mercy is everlasting, and His truth endures to all generations" (Psalm 10:4-5). Amen!
Pastor S. Henry
Hope Reformed Church
Sutton, NE